ASBESTOS TESTING KIT
At home testing kits are a simple,  cost effective way to provide peace of mind.
Asbestos is a naturally occurring mineral substance that can be pulled into a fluffy consistency. Asbestos fibers are soft and flexible yet resistant to heat, electricity and chemical corrosion. Pure asbestos is an effective insulator, and it can also be mixed into cloth, paper, cement, plastic and other materials to make them stronger.
How Does it Work?
Once you order the kit, we'll send a collection kit in the mail. Follow the enclosed best practices and instructions to take a sample of your suspect material(s). Package the materials as instructed, fill out the chain of custody and use the included envelop to mail your sample to the laboratory. Once the lab receives the sample, we'll email you the results within 24 hours.
TERMS AND CONDITIONS
ETL analyzes asbestos samples by PLM method EPA 600/R-93/116 for analysis of bulk building materials. By EPA regulations, any material that has greater than 1% asbestos content is considered to be an Asbestos Containing Material and is recommended to be left undisturbed or to be abated properly. Please note that samples containing any asbestos content may be regulated by OSHA requirements for worker safety. ETL cannot offer consultation for remediation but can recommend local abatement companies. ETL, Inc. maintains liability limited to cost of analysis. The sample report relates only to the samples reported and may not be reproduced without written approval by ETL, Inc.
Please do not use this kit for vermiculite, soil, air cassette, or debris analysis. Vermiculite/soil analysis requires a full gallon bag of material. Contact our laboratory if the sample you need tested is vermiculite/soil.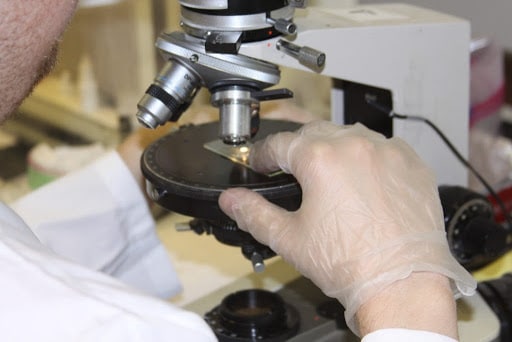 Need more than a few samples taken? We may be able to help!
ETL is a subsidiary of Environmental Testing and Consulting. Environmental Testing and Consulting has been providing full service asbestos, lead, mold and other inspections for over 30 years. They've worked with state and local government, as well as homeowners and fortune 500 companies. To find out more about asbestos surveys please contact us with the form below.
Get in Touch!
Let us know if you need a quote, service, or have a question.